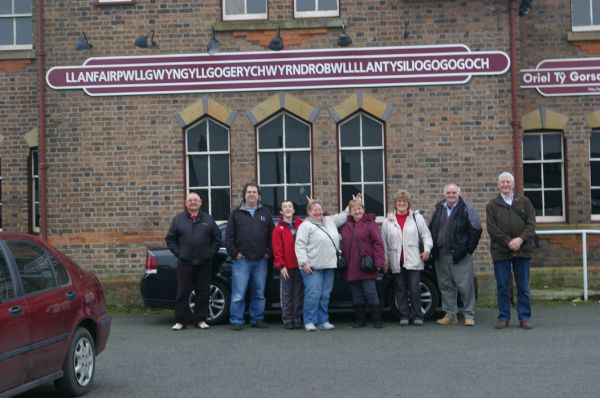 Gail and Steve let in the New Year at Llandudno, North Wales together with a group of friends from the Community Centre.
We stopped in the Regency Royal Hotel for 4 days from 30 December to 2 January. We also enjoyed trips out to
Caernarfon Castle
where Prince Charles was crowned as Prince Of Wales, also as you can see in the photograph - "That" place in Wales with the longest name in the world. On the way to Wales we stopped off in Chester for a few hours. On the Way back we stopped off at Trentham Gardens, Stoke.
Click the picture for some more views.